How to Buy a House in Santa Cruz
Yes, YOU can buy a home in Santa Cruz!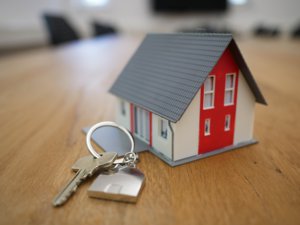 Many people would love to own a home in Santa Cruz County, but they take a look at the home prices and go into shock. To most people, it seems impossible that anyone but the very rich could afford to buy property here. This article will show that where there's a will, there's a way to become a home owner here in Santa Cruz. The first home you buy may not be your dream home – but it's an important, and surprisingly affordable, step on the path to getting there.
This is a long article, and it is broken up into sections. I suggest you read this article in its entirety, but for reference purposes, here are the sections:
Example Purchase with 100% Financing
Where the Affordable Homes Are
Thinking about moving to Santa Cruz?
Cash and Credit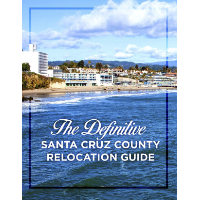 The first thing to know is that maybe you can't buy a home today. Depending on your situation, it may take some preparation. You may have heard about 100% financing – and it's out there, although it's not as available as it was in years past. Today, 100% financing is available via USDA loans and also VA loans, however there are significant limitations on the use of those loans. More typically, buyers seeking 100% financing will use a combination of a FHA loan and a down payment assistant program like California's MyHome Assistance Program.
Most commonly, however, buyers today don't use 100% financing; a very popular loan today is a FHA loan, which requires only a 3.5% down payment.Even if you do use 100% financing, you will still need some cash (at least 3% of the purchase price, typically) to purchase property here – for your "earnest money deposit." When buyers are scarce, sellers may accept less in the way of an earnest money deposit, but 3% is what most sellers expect to see. You will also need some money for your closing costs, and your lender may require some "reserves" as well (enough money saved somewhere for, say, 1 year of payments in the event of a job loss, for example).
Your closing costs will vary considerably depending on a number of factors – a loan origination fee, pre-paid property tax and insurance, up-front mortgage insurance premium, pre-paid interest, discount points, etc. – you should allow about 2% of the purchase price for these closing costs, but they could be higher or lower by 1% either way. Please know though that it is possible to, in effect, finance these closing costs if the seller will issue you a credit for these closing costs.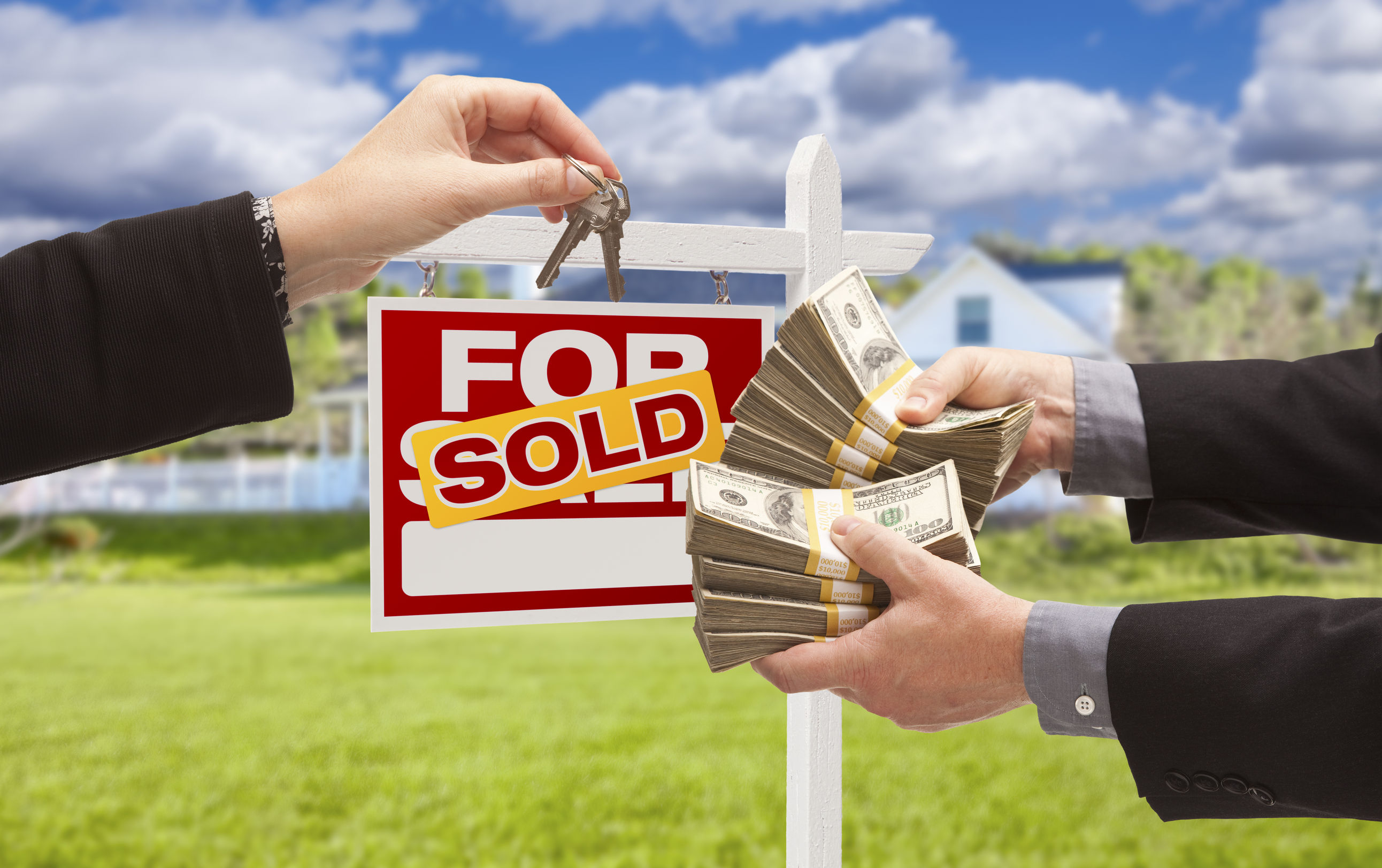 So if you have absolutely no cash, start getting some together now. This might be easier than you think, though. You may be able to borrow against your 401k plan if you have one. You can liquidate an IRA. You can get a gift or a loan from your family. You might also consider doing an equity share – find someone to provide you with the down payment, in exchange for a small ownership stake in the property. There are many creative ways to get sufficient cash together.
How is your credit? You can pull a credit report yourself from many sources online (everyone gets one free credit report per year; you can check https://www.annualcreditreport.com/). However, my advice is to start talking to a Mortgage Broker (loan officer) as soon as possible. Very likely, he or she will pull your credit report for free. The Mortgage Broker will go over your report with you, and talk about ways to improve your credit score if it is low. Credit scores will rise over time, so long as you address the issues which are dragging your score down. In six months or a year, it's very possible you could raise your score to the point where you can get a loan at a rate low enough to make your mortgage payments affordable. The good news is that your credit score may not need to be very high – some lenders will do FHA loans with a score as low as 580 (although others will require a 620 or higher).
Your Mortgage Broker (loan broker) will be able to supply you with a key instrument in buying property: a pre-approval letter. This is a "guarantee" of a loan for a certain amount of money, subject to approval of the collateral (i.e., the property you want to buy). That is, before the lender actually gives you the money, the lender will have an appraisal done on the property, to ensure that it is at least equal to the value of the amount being loaned. But if the property appraises, and if nothing significant has changed in your financial picture between the time you were approved and the time the loan funds, you should get the loan.
Armed with a pre-approval letter from a lender and at least 3% of the purchase price of a property in cash, you will be in a strong position to purchase a home.
Where does that 3% come into play? You'll need at least that much even with 100% financing. You will typically need 1% of the purchase price for "earnest money." You pay that immediately after the seller has accepts your offer. You will then have a period of time (the "contingency period") to inspect the house to make sure you know what you are getting. When you release your contingencies, you are committing to buy the house. At that time, you will typically increase your deposit an additional 2% of the purchase price, to a total of 3%. During the contingency period, you will need some additional money to do inspections: home inspection, termite inspection, septic inspection, etc.
Loan Rates and Types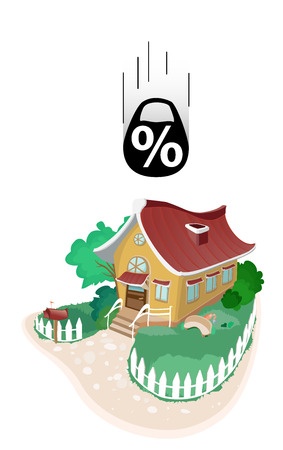 Many people are fixated on, well, 30 year fixed rate mortgages. But what are the odds that your first home will be one you live in for 30 years? The average home owner moves every five to seven years – so why focus on a 30 year fixed rate? Many people want a 30 year rate because rates are very low at this time, and they want to lock in a low rate as it's possible that money will never again be as "cheap" as it is right now. However, there are some mortgage options which may result in a lower rate – such as an interest only option ARM (adjustable rate mortgage), for example. These kinds of loans are considered "exotic" and have fallen out of favor, but just know that there are other kinds of loans out there which you may qualify for and which may make more sense for you depending on your particular situation. Remember, with a fully amortized 30 year loan, very little of the principal is paid off in the first seven years or so. Historically, the bulk of the equity you will build up in that time period will come from appreciation in your home's value, not from paying back the principal on the loan.
Tax and Financial Benefits
You should consult with a financial or tax planner before purchasing real estate. Everyone's tax situation is different. In the next paragraph, I will explain how the tax system can benefit you, but you should definitely speak to a certified professional before buying a home.
Historically, the Federal tax code has provided strong incentives for home ownership. Unfortunately, President Trump's 2017 Tax Cuts and Jobs Act significantly reduced those incentives, to the point where the tax benefits of highly leveraged and expensive homes do not pencil out favorably vs. renting a similar home in most cases. There are many reasons to own your home, of course – but at the moment, the tax benefits are not one of them.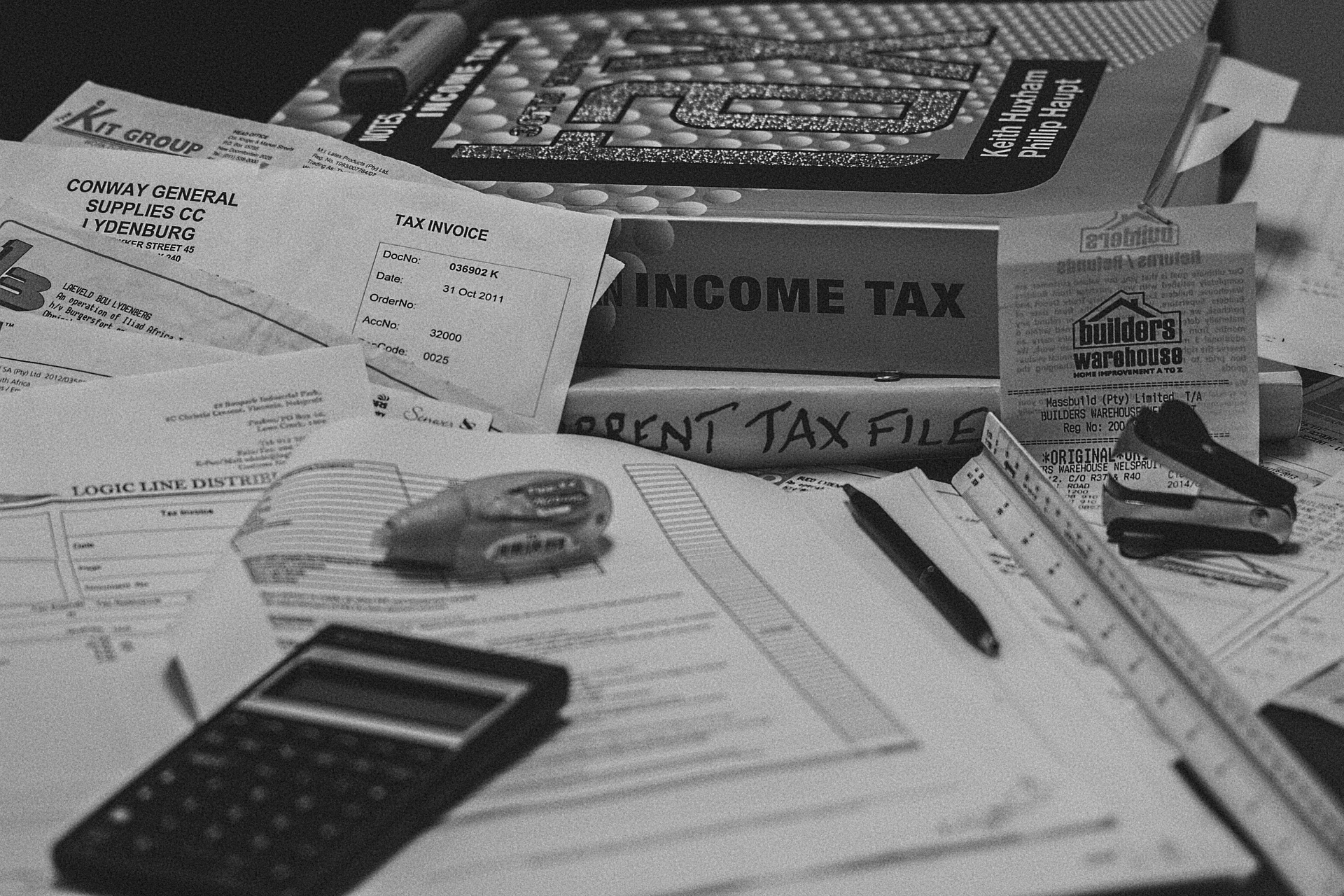 While the tax benefits afforded to home ownership are fairly negligible for California home owners, there are many other benefits that make it a smart long-term investment. For example, if you get a 30-year fixed rate mortgage, your housing costs for the next 30 years will be fairly constant, with only a very gradual rise (your property tax will rise by no more than 2% per year, and your home insurance will rise too) – while renters can expect the cost of rent to increase right along with the inflation, ad naseum. Home owners have 35-44x greater net worth than do renters, and this is one of the key reasons for it.
An Example Purchase with 95% Financing
This is an example of the first year of payments. If you have an adjustable rate mortgage, the rate you pay may change up or down, capped within a certain range and certain rate of change per given period (year).
Purchase Price: $800,000
Loan $760,000 @ 3.75% interest rate (95% of purchase price)
$3,520 per month – principal & interest
$767 per month – property tax (@ 1.15%/year)
$92 per month – Homeowner's Insurance
Total Principal, Interest, Tax, Mortgage Insurance, Homeowner's Insurance: $4,378
Total cash to Close: ~ $55,000 ($40,000 down payment + ~$15,000 in closing costs)
How much more or less than this are you paying now in rent?
There are tools and resources (such as Microsoft Excel® spreadsheets) for this sort of thing in the Resources section of my web site.
House, or Condo?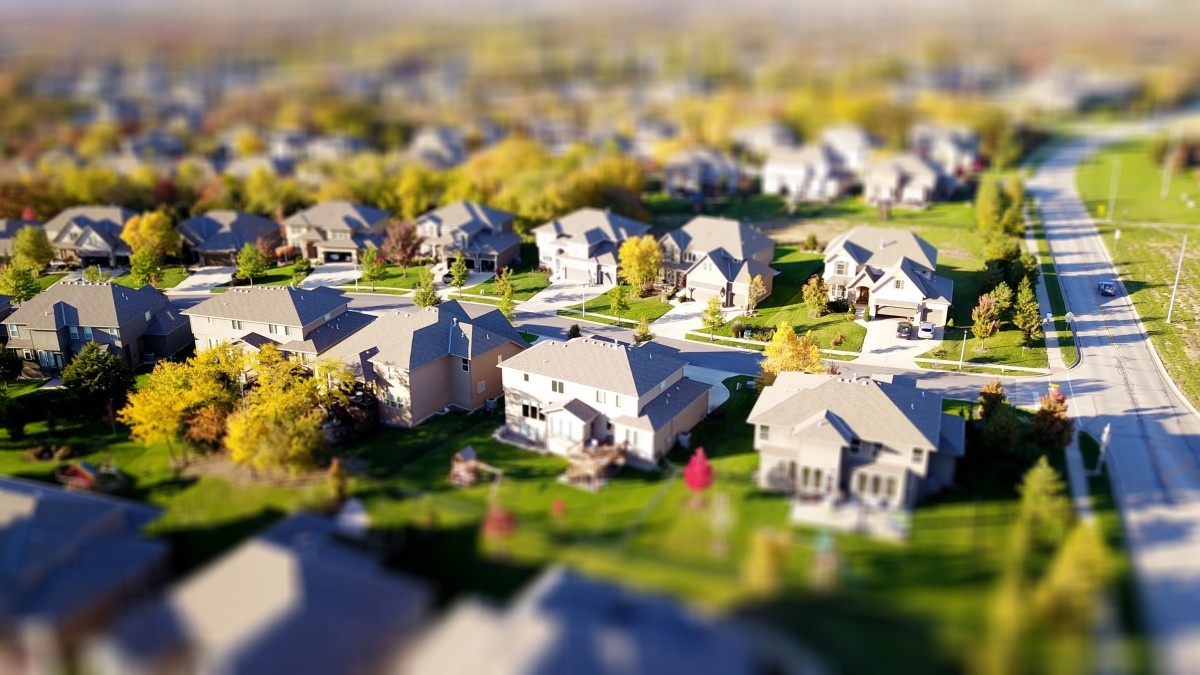 It's the American Dream to own a house – most people don't dream of owning a condo. There are two big things people don't like about condos. The first is that you have neighbors living above, below, or on either side of you. That's usually an inescapable fact of condo living. But if a condo is your first home, realize that it isn't a prison. It's a vehicle towards greater wealth through appreciation in the value of your condo (and "forced savings" of your principal payments). The equity you build up in your condo can be converted in a few years to a down payment on a house.
The other thing people tend not to like about condominiums is the Homeowner's Association fee. These fees typically range between $200 and $500 per month. Where does this money go? A huge chunk of it goes to pay for insurance. At the very least, your condominium will have fire, liability, and, many times, earthquake insurance. Except for earthquake insurance, you will have to pay this money when you buy a single-family residence. Most of the rest of the HOA fees go to pay for maintenance of the exterior (roof, paint, etc.) and of the common areas (landscaping, etc.). This money is not money down the drain, though: it serves to keep your investment in good condition, so that it maintains its value and is easy to sell when it's time to move up.
What about a mobile home?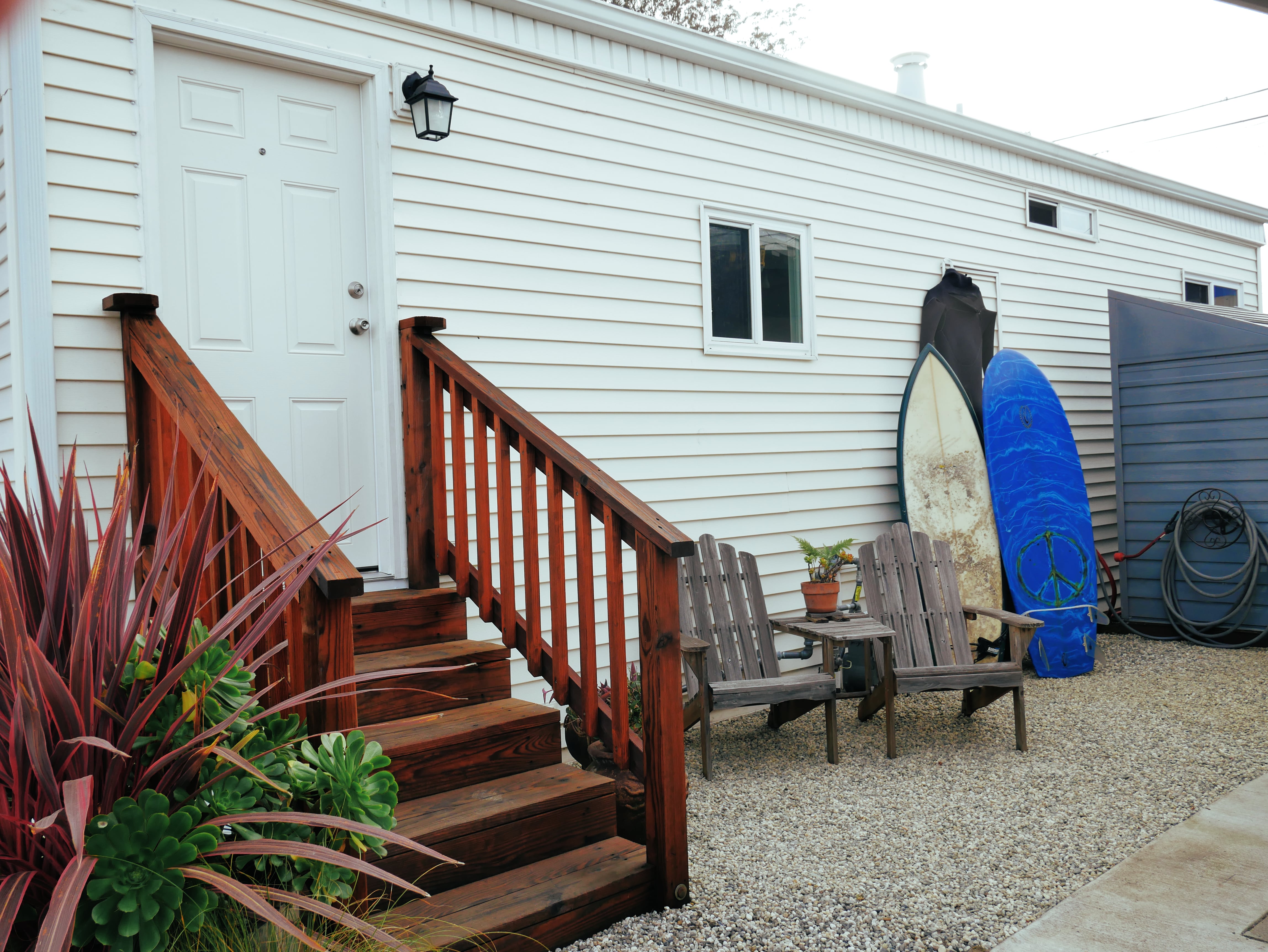 Mobile homes are an option to consider. However, mobile home loans may require a down payment as high as 30%! If the mobile home costs $200,000 – you may need as much as $60,000 down. There are mobile home loans that don't require so much down – but they will be for mobile homes manufactured after 1977 (or newer, depending on the loan program), will require that the home be a double-wide (as opposed to a single wide), etc. Also, you don't usually own the land under the mobile home – if you do, it will cost easily more than $200,000. And even if you do own the land, there will still be a monthly park fee. If you don't own the land under the mobile home, it isn't considered to be "real" property – it's personal property, and is more difficult to get a loan against it compared to a home. And of course, in this situation, you will have a monthly park space fee.
Buying Land
Many buyers in the idea think they can save money by buying land and building a house on it. Most folks are looking for land going for $100,000 or so. However, any piece of land in this price range will require a substantial amount of development before it can be built on – perhaps another $100,000 or $200,000 on top of the initial purchase price. Or, you can buy some land in the $300,000 range that's (more) ready-to-build. But land loans are very hard to come by, and if you can find one, will typically require 30% down – you will need $100,000 cash (typically, unless there is owner financing) to buy a $300,000 piece of land. Building a house costs around $300 per square foot – perhaps $400-$500 per square foot for a challenging site and/or higher quality materials or amenities. Yes, you can put a manufactured/mobile home on some land, and you can even do a yurt – but the county will require all the other things a house needs, such as a well, septic system, good road for emergency vehicles, etc.
In summary, buying and building is definitely an option…for people with a lot of money to put into the project. If you've only got a little bit of cash, buying a pre-built structure is definitely the most practical path towards home ownership.
Searching for a Home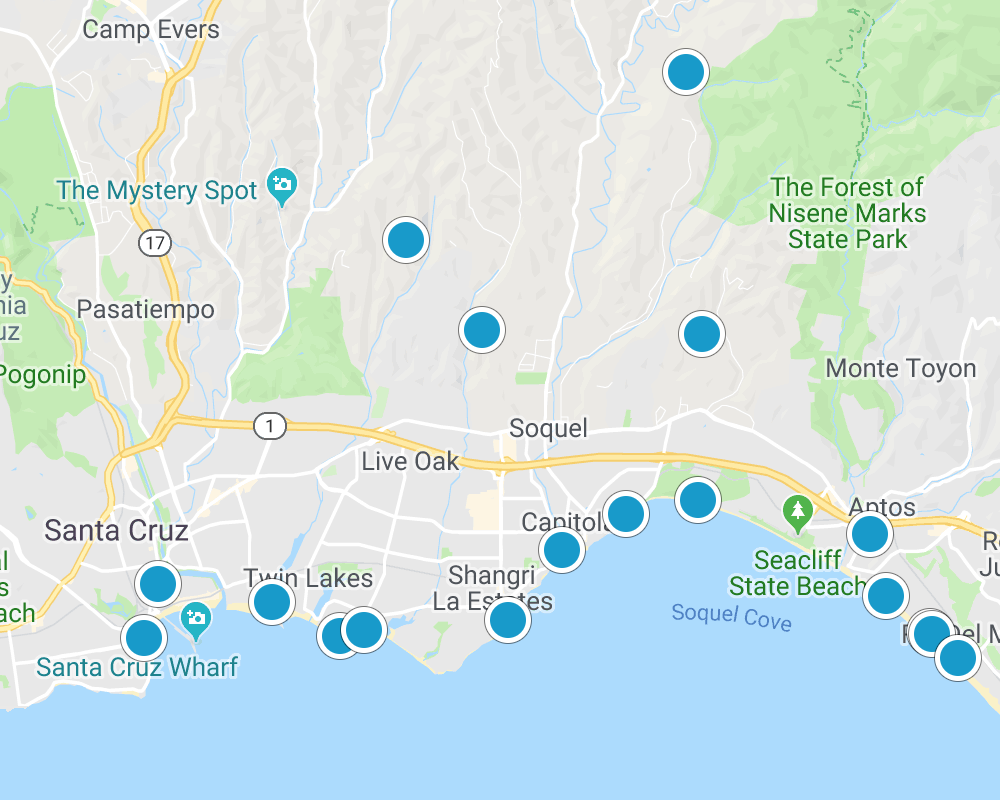 Once you've got enough cash together and have secured a pre-approval letter from a lender, you will know what properties you can afford to buy. How best to locate a home? There are property magazines, you see them everywhere. Locally, the two big ones are Santa Cruz County Homes, and Coastal Homes Magazine. These are glossy publications that catalog many wonderful properties. However, these properties tend to be the more expensive homes on the market, since ads in these magazines are relatively expensive. Also, the publishers of these magazines will require that Realtors place the ads 30 days before the magazines come out. Therefore, much of what is in the magazines is already sold. Another place to look, of course, is Craigslist, as there you will find some "For Sale By Owner" listings you may not find anywhere else.
However, clearly, the best way way to find a home these days is by searching the MLS on the Internet. If you're looking to find an affordable home in Santa Cruz online, this page is a good place to start.
Properties to Avoid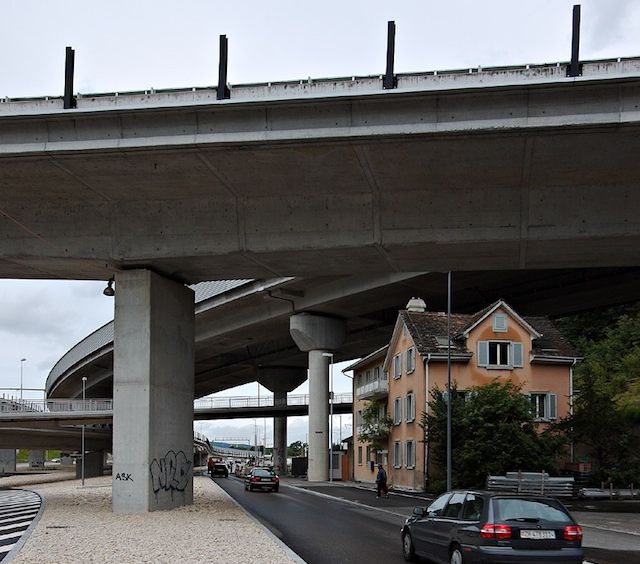 When there are few properties on the market in your price range, you may be tempted to buy a property with some less-than-desirable characteristics. I recommend that you always buy with the idea that one day you will sell the property, and the market you sell it in may be different than the one in which you bought. When it comes time to sell, which properties will sell first – those with few negatives, or those with several? Properties with these negative characteristics will take longer to sell, and/or will sell for a lower price, than properties without. Here are some things you want to avoid:
Two-story houses: as people get older, they tend not to like going up and down stairs. The population is aging; five years from now, it will be even older. Single-story houses sell faster. If you are going to buy a two-story house, try to find one that has at least one bedroom on the first floor – preferably the master bedroom.
Not on a hill: houses on hills are often two story houses, or if they aren't, they will usually have stairs leading to the front door. Again, older people don't like that. Also, the lot is usually sloped. People prefer their yards to be relatively flat.
Busy streets: avoid houses on busy streets. Busy streets are noisy, and they can be very dangerous for families with children. Try to find a nice, quiet street. In that same vein, don't buy a property next to a freeway. They can be very noisy as well.
Utilities & facilities: is there a sewage treatment plant nearby? How about a utility pole in your back yard, or worse, a PG&E transformer? Is the house down the street from a warehouse that has lots of big trucks rumbling down the street early in the morning? These are properties you want to stay away from.
Where the affordable homes are
Fresno! Stockton! The Central Valley. But that's kind of a long commute. Most home buyers would like to buy somewhere close to the beach, in the cities of Santa Cruz or Capitola, or other mid-county areas such as Soquel, Live Oak, and Aptos. And because everyone wants to buy there, properties are relatively expensive in those areas.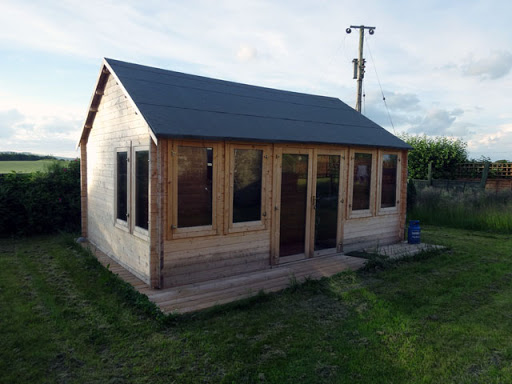 Many affordable properties are to be found in the San Lorenzo Valley: Felton, Ben Lomond, Brookdale, and Boulder Creek. People tend to think of these places as being remote. Boulder Creek is the farthest out, but it's only about 20-25 minutes to Santa Cruz – and only 35-45 minutes away from San Jose. Felton is the closest "to town" – just minutes away from Ocean Street in Santa Cruz via Graham Hill Road, or River Street in Santa Cruz via Highway 9. It's also very close to Scotts Valley (and then to Highway 17) via Mount Hermon Road. It's not as far away as you might think, and it deserves serious consideration for first time or low income buyers.
Watsonville is another affordable area in Santa Cruz County. There are many grand old houses there, and it's got a lovely town square. The land surrounding Watsonville is beautiful, abounding with meadows, lakes, rivers, and creeks. It's also the growth area for the future of Santa Cruz, since it's the only area in the county with lots of flat land. But the city of Watsonville is determined not to be a bedroom community. With the increase in housing will come additional office, retail, and light industrial space (i.e., jobs). Expect property in Watsonville to experience handsome increases in value down the road.
Right across the Pajaro river from Watsonville is North Monterey County: Prunedale, Royal Oaks, Moss Landing, etc. These areas have many affordable properties, many of them just a few low-traffic miles south. This area deserves your consideration as well.
Get Help!
As you can see, there's a lot to consider when buying a property. Engaging the assistance of a Realtor to help you get into a home will save you a lot of time and worry, and might keep you from making a costly mistake. I encourage you to contact me to discuss the market and your options