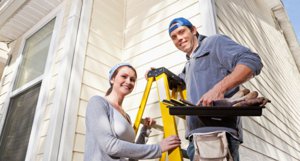 With Santa Cruz Lending Group P/B Mason McDuffie Mortgage, veterans can buy, refinance, and renovate under one, zero-down* loan program. With the VA Renovation Loan Program, you can include the total renovation cost for improvements in addition to the purchase price or refinance of the house!
Renovation funds can be used to:
- Make home improvements or repairs
- Remodel an old kitchen or bathroom
- Replace worn carpet/flooring, remove wallpaper and paint
- Add energy efficient windows or update HVAC systems
Please note: Remodeling that includes major structural repairs may require additional cash reserves. Maximum work schedule is 6 months.
*100% financing up to VA county loan limits, maximum loan amount $1,500,000. Minimum FICO score requirements apply.
Please contact Victor Romero @ Santa Cruz Lending for more information on this and other Santa Cruz home lloan programs.