Up to $265,228 down payment assistance program with no payments required in Santa Cruz County!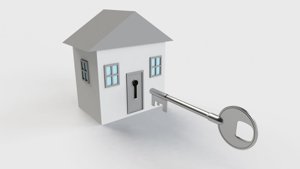 The state of California's HOME investment partnership program (HOME for short) offers down payment assistance funds
available for qualified first time home buyers planning on purchasing in Santa Cruz County. Eligible first time home buyers can apply and get approved for up to $265,228 towards a down payment on their next purchase, often referred as a silent second loan. It is meant to help entry level homebuyers qualify to purchase at an affordable housing payment. There is NO PAYMENT required for up to 30 years!
The maximum purchase price is currently limited to the 500K range (last year was 496K) so it is a great option for condos or smaller single family dwellings. They need to be in habitable conditions and meet all health and safety requirements for the county. Old carpet and paint are fine, what they are more concerned with are health and safety issues.
In the past, the silent second loan program would require equity share with the buyer. They did away with this option and now the allocate a low simple interest rate of 1% for 30 years. As a homebuyer utilizing this program it is possible to have monthly payments set up to pay off the debt if that is an option preferred by the homebuyer. Since no payments are required, most borrowers utilize additional principal payments they would typically use towards paying off the debt to be used to pay off higher interest rate debt such as high interest credit cards or car loans.
Since this is to promote homeownership, the buyer would need to occupy the home during the entire term of that loan unless they refinance and pay it off. The loan becomes due once the buyer sells the property. The county of Santa Cruz will request their funds be paid back upon close of escrow as the silent second loan is secured by a deed of trust.