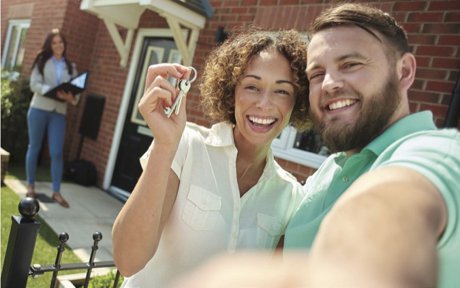 Did you know you could still apply and obtain a home in Santa Cruz with $0 down payment? Yes, 0% down, 100% financing is still available with Santa Cruz Lending Group!
Established in 1975, California Housing Finance Agency (CalHFA) works with lenders like Santa Cruz Lending Group to help homebuyers by providing programs that help get first time homebuyers into homes with little to no money out of pocket. CalHFA is a completely self-supporting state agency, and its help is repaid by income generated through mortgage loans, not taxpayer dollars.
The money you put "down" or the down payment on your Santa Cruz home loan is normally a large challenge for first time homebuyers. CalHFA offers several options for down payment and closing cost assistance. This type of assistance is often called a second or subordinate loan. CalHFA's subordinate loans are "silent seconds", meaning payments on this loan are deferred so you do not have to make a payment on this assistance until your home is sold, refinanced or paid in full. This helps to keep your monthly mortgage payment affordable.
Programs available are as follows:
First Mortgage Programs – This includes FIXED 30 year loans for Conventional, FHA and VA loans called CalPLUS.
MyHome Assistance Program – Offers 2nd loan up to 3.5% of the purchase price to help with down payment and/or closing costs.
School Teacher and Employee Assistance Program (School Program)- This program is for teachers, administrators, school district employees and staff members working for any California K-12 public school, which includes Charter schools and county/continuation schools. These loans are up to 4% of the purchase price for down payment assistance and/or closing costs.
The main requirements to participate are as follows:
1) Borrower requirements
2) Homebuyer education requirements
3) Property Eligibility requirements
4) Must be a First Time Homebuyer that intents on occupying the property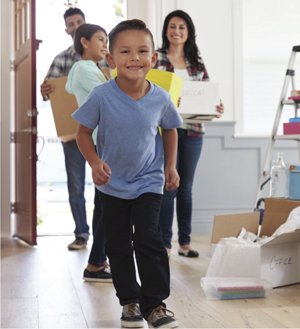 Borrower Requirements – CalHFA does not accept applications directly. Santa Cruz Lending Group will qualify you for a home loan. Each loan program that CalHFA offers to homebuyers can have different criteria for income limits, minimum credit scores, citizenship etc. You will need to occupy the property as your primary residence and complete a homebuyer education counseling class to obtain a certificate.
Homebuyer Education Requirement – This class can be done online with a one-on-one follow up session.
Property Eligibility Requirements – to be eligible for financing, the property must be located in California, be below the sales price limit, max 5 acres, but be a single family residence (condo's and Townhouses ok!), and in certain cases, manufactured homes on permanent foundation (not leased land in a park).
Must be a first time homebuyer – Down payment programs like School Teacher and Employee Assistance Program require you to be a first-time homebuyer. A first-time homebuyer is defined as someone who has not owned and occupied their own home in the last three years.
Victor D. Romero
Mortgage Consultant
NMLS#253333
(831) 214-2172 Cell
(844) 870-9457 Fax
www.victordromero.com
Santa Cruz Lending Group P/B Mason McDuffie Mortgage Corp.
2425 Porter Street, Suite 13, Soquel, CA 95073