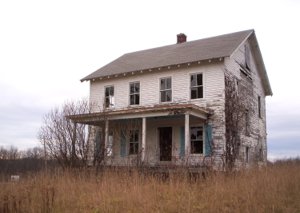 Congratulations! You're the latest owner of a fixer-upper in Santa Cruz and you can't help but feel on top of the world. The next thing that comes to your mind though is: what and when should I repair? What improvements should I make that will really cost-effectively boost my new home's value?
Well, if you didn't ask yourself those questions before investing in a Santa Cruz fixer-upper, you're already in a lot of trouble. Okay, maybe not a lot, but those are the type of questions you should have been asking before purchasing a fixer-upper. Worry not though, in this article, we present a few rules to guide you as you decide on how to improve a fixer-upper before reselling.
Make your Money when you Buy
For any successful fixer-flip project in Santa Cruz, the secret to success is you have to buy at the right price. You can successfully flip just about any old house – but you have to buy it at the right price. The key is to buy it for less than fair market value whenever possible. It's often hard to find under-priced homes in Santa Cruz that don't get wildly bid up in a bidding war, but if you study the market and strike when the right opportunity presents itself. For best results, you'll want to work with a Santa Cruz REALTOR to help you ferret out the best deals possible.
Return on Investment
Whatever you're going to add to the house should add a higher value to the overall price of the house. There's no point injecting $50,000 into revamping the bedrooms if it'll only add about $20,000 value to the house. That's horrible investment. Aim for a three-to-one formula when renovating. Any fix you add must increase the value of the fixer-upper by three times the cost of the improvement.
The Small Fixes
The problem with making subtle changes to your fixer-upper is that there's no 100% accurate way to estimate how much value they'll add to the house when considered individually. The key is to group all the small improvements you intend to make into one, and try to visualize an image of what the house would look like when done. Then, its value may be easier to estimate.
One badly kept secret is that you can get quite a lot of return on investment by making small fixes, because first impressions matter a lot. Imagine raking the yard and trimming the trees, fixing a mailbox, and placing flowers on the porch. This would subtly impress any buyer, and if you do all those tasks by yourself, you could add a whole lot of money to the original value of the house.
Other small fixes that can boost your house's value include curtains, shiny new switch covers, shelves, doorknobs, a birdhouse, light fixtures, rocks on outdoor paths, faucets and wood stain on decks. All these can greatly influence the resale price of your Santa Cruz flip project.
The Big Fixes
Yep. You can't run away from them. The basic systems need to be in order, and where necessary, improvements would have to be made. However, it's important to keep to the three-to-one rule here as well.
The kitchens and bathrooms are gold mines for investment. Renovating a kitchen with just $3000 (with maybe a new fridge, retouching the shelves, repairing broken sinks and adding a garbage disposal) can fetch you a return on investment of almost $7000. A mere $1000 injection into the bathroom can add as much as $4000 to the value of a home. Don't make changes according to your personal tastes, rather according to universal preferences and you'll be sure to eke out decent profit on your fixer-upper.
Santa Cruz fixer-uppers vary in sizes and surroundings and this would determine what improvements to make. They include a garage, new doors and windows, sheds, new painting, tiles, new closets, new toilets and showers or bathtubs, or even planting new trees or growing new flowers. The golden rule to repairing a fixer-upper is to ensure that your improvements fetch you more returns on investment.